We just came back from our vacation.
We went to Mexico, Riviera Maya, an all inclusive place called
Iberostar
.
It is such a beautiful place! Every time you walk through, you feel like you are in a exotic botanic garden! They have a huge pool...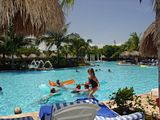 It is a kinda big place. To walk from Lobby to the beach will take you about 30-35 minutes. The resort is full of exotic birds and animals... Peacocks sitting right on your room's balconies...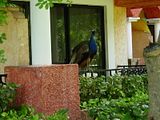 I have never seen a white peacock before...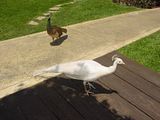 Near one of the restaurants, some strange local animals were begging for food, they were holding their food with hands and eat like a chipmunks...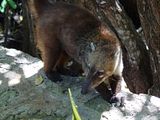 Parakeets were sitting on the tree...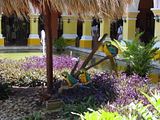 Flamingos stayed in the puddle...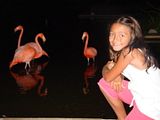 You also will find there Swans and some kind of a
Mexican
Turkey
...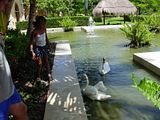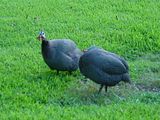 There are a lot of different palm trees...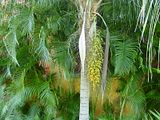 Coconuts are ready to be picked...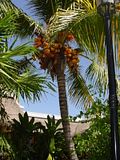 Banana trees are ready to bloom any day now...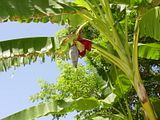 On the beach you easily could meet a Mexican Navy Seal, and give him a big hug:)))