Tuesday, January 27, 2009
This two fellows going to be at
The Humble Arts
for sale February 1st: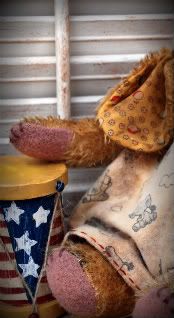 Posted by

primsista
at 12:26 PM
1 comment:

This Lil Girl is for sale.
I made her from an aged and distressed Mohair fabric.
This Lil Girl is about 11" tall. She is completely handmade.Her Head, legs and arms are 360 degree movable and have been Five-way loosely jointed with hardboard disks. This Teddy has been stuffed with wood wool (like OLD bears and bunnies and elephants), wool and pea gravel.Her eyes are real old shoe buttons. Her Paw Pads are made from the 100%Wool fabric.This Baby Girl is wearing a dresss made from a Vintage reproduction print, 100% cotton fabric.She has a tag with a vintage Kids image which has been pinned to her clothes with a rusty pin.
Please feel free to ask questions.
Продаеца девачка: щалунья и плутофка!(типа предупредила:)
Состаренный мохер, пять креплений, платице из винтажной ткани, лапки-подошвы шерсть, на воротнике металическая пудвица-медвед, сделано мною, девачка полностью ручная работа, внутри стружка, опилки, шерсть, бамбуковый файбер, минеральный гранулят:)))И таки да, маленький "дружочек" с ней не расстаецца:)
Пишите комменты и я вам непременно отвечу:)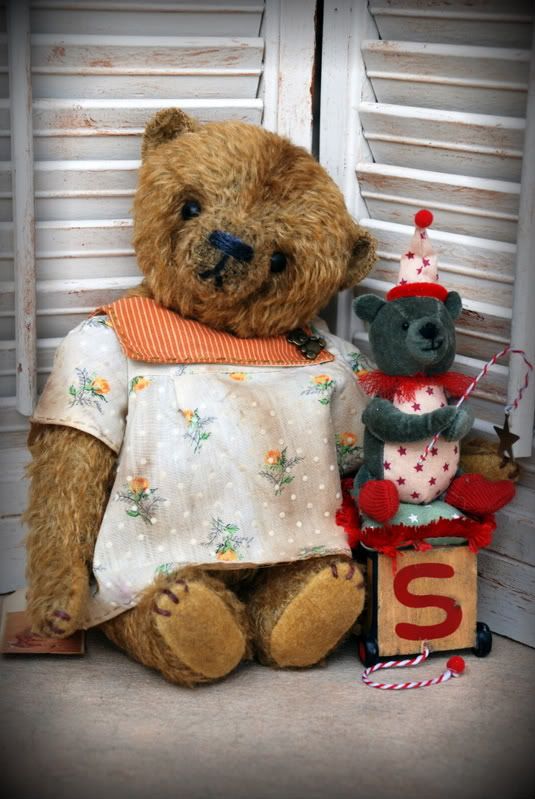 Posted by

primsista
at 11:35 AM
5 comments:

Monday, January 26, 2009
My sister left to her sunny:))) Norway.
And I am back to my everyday life.
I am feeling sad because she left, and I hope I will see her back again this year, may be for the next Christmas?!...
Моя сестра вернулась к себе в солнечную:))) Норвегию...
А я возвращаюсь к своей повседневной жизни.Мне так грустно, что она уехала, но я надеюсь увидеть ее опять может даже в етом году на следующее Рождество?
I have a few baby animals ready for their new homes. Some of them will go to "The Humble Arts" February 1st, some will go to their new destinations. One bear I am keeping as a present for my baby-girl - she will turn 10y.o. in a couple of weeks.
Некоторые из моих Жывотных:) готовы для переезда в новые дома... Некоторые из Них появяцца 1-го Февраля на странице The Humble Arts на продажу, некоторые, уже почти в пути... Одного медведя я оставлю в подарок моей девочке, которой через пару недель исполницца 10 лет...уже:)
This Bear is for my Sofia:
Етот вот остаецца с Софьей...
And this Lil Bear will go all the way to Japan! I wish I could go with him:)
А етот уезжает в далекую страну Японию, и я бы с удовольствием поехала вместе с ним:)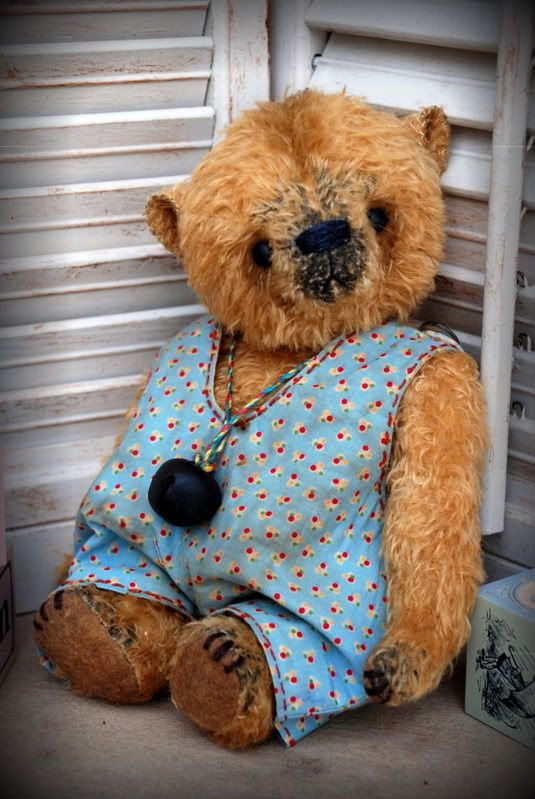 And I will show you the rest of them tomorrow:)
See ya!
Завтра я постараюсь показать остальных...
Posted by

primsista
at 2:45 PM
4 comments: