My sister left to her sunny:))) Norway.
And I am back to my everyday life.
I am feeling sad because she left, and I hope I will see her back again this year, may be for the next Christmas?!...
Моя сестра вернулась к себе в солнечную:))) Норвегию...
А я возвращаюсь к своей повседневной жизни.Мне так грустно, что она уехала, но я надеюсь увидеть ее опять может даже в етом году на следующее Рождество?
I have a few baby animals ready for their new homes. Some of them will go to "The Humble Arts" February 1st, some will go to their new destinations. One bear I am keeping as a present for my baby-girl - she will turn 10y.o. in a couple of weeks.
Некоторые из моих Жывотных:) готовы для переезда в новые дома... Некоторые из Них появяцца 1-го Февраля на странице The Humble Arts на продажу, некоторые, уже почти в пути... Одного медведя я оставлю в подарок моей девочке, которой через пару недель исполницца 10 лет...уже:)
This Bear is for my Sofia:
Етот вот остаецца с Софьей...
And this Lil Bear will go all the way to Japan! I wish I could go with him:)
А етот уезжает в далекую страну Японию, и я бы с удовольствием поехала вместе с ним:)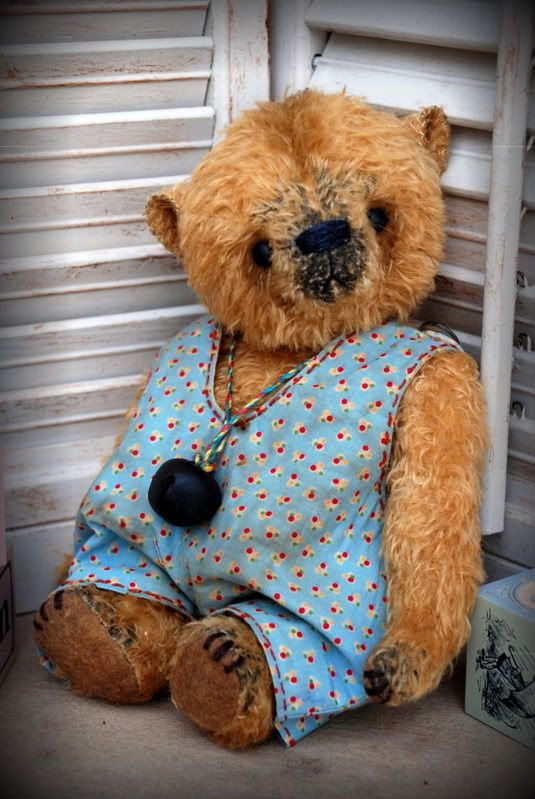 And I will show you the rest of them tomorrow:)
See ya!
Завтра я постараюсь показать остальных...